Study in Germany

How to apply to the university?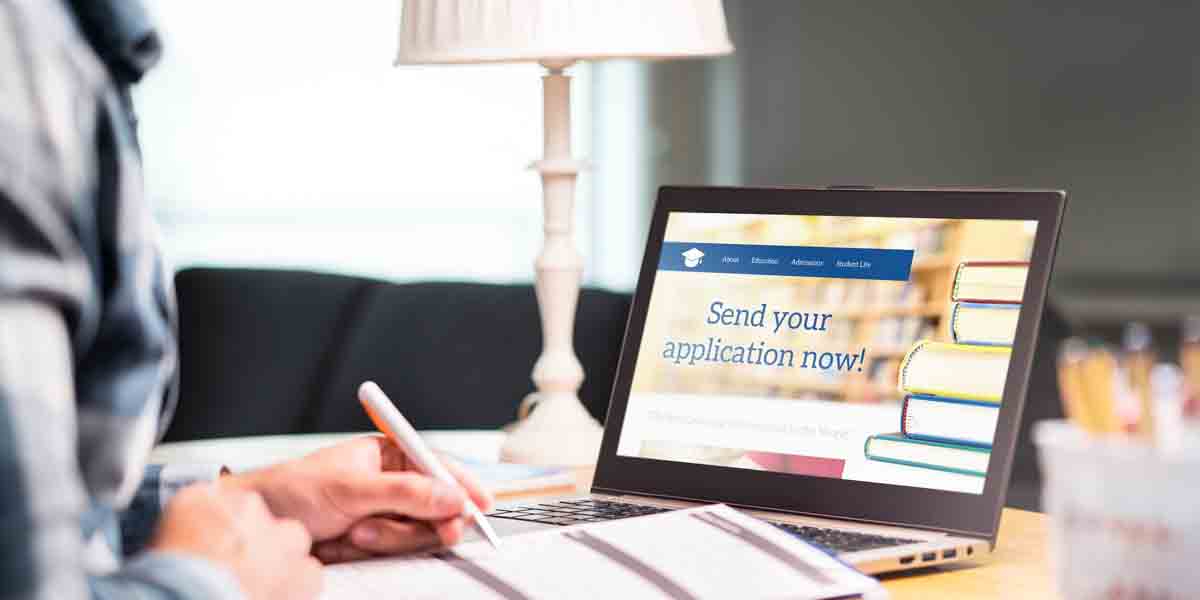 terovesalainen - stock.adobe.com
1. Requirements and limitations
If you decided to study in Germany, your next step is to choose the right program at one of the German educational institutions. There are two important things to remember:
---
2. Admission Restrictions
There are some programs at German universities, where there are more applications as places. If you see that a program has NC (Numerus Clausus), it means that this program has limited places and your application depends on your average grade. Numerus Clausus or average grade is different from semester to semester, but you can orientate yourself to the information of the previous semester.
If you are not sure, if your program has limited places or not, you can check admission restrictions here.
Medicine, pharmaceutical science, veterinary medicine, dentistry and some other fields of studies (not all universities apply) are such popular that admissions are restricted at colleges and universities throughout Germany. For the application at these programs, you can find more information here.
Pay attention!
As a rule, degree programs with limited admission for international students who have received their previous education outside of Germany have a special separate quota. In this case, you should not pay attention to "normal" NC, which is not relevant for you. Each university offers its own system of recognition of education from non-EU countries.
Here we collect some examples from several universities, however, you should not focus only on some well-known universities from big cities. To increase your chances, try to get into as many universities as possible.
Universität Hamburg
Universität Hamburg offers a special recognition system for students from non-EU countries. In the admission procedure for applicants from non-EU countries, the grade on your higher education entrance eligibility (HZB-Note) is converted in line with the German grading system and assigned a point value. For an HZB grade of 1.0, you receive 30 points. The lower the grade, the fewer points you receive. Furthermore, you can receive special points for your language skills or success in some subjects according to the Bonus system of the university.
University offers as well the possibility to recognize your education, if you apply for Bachelor's degree.
Freie Universität Berlin
Freie Universität Berlin accept application only via uni-assist. It applies to both undergraduate and graduate programs.
Ludwig-Maximilians-Universität München
International applicants (without German nationality) who wish to study at LMU will generally need to submit their application to the International Office. However, in certain cases they will need to apply to the Office of the University Registrar (Studentenkanzlei) or the Foundation for University Admission (Stiftung für Hochschulzulassung). Here you can find, where you need to apply.
---
3. Requirements related to your place, where you graduated from high school
There are different ways to apply for study in Germany for EU citizens and non-EU.
If you come from an EU member country (or Liechtenstein, Iceland or Norway) and your programme has a central numerus clausus, you have to apply to the Foundation for University Admissions (Stiftung für Hochschulzulassung). The same is when you come from another country, but graduated from a German school.
If you come from another country, you apply either to uni-assist or directly to the university, provided your chosen university is a member of uni-assist. You can find a list here.
---
4. Your Master in Germany
If you are going to receive your Master's degree at one of the German universities, then you should prove that you have completed your undergraduate degree, which is equivalent to a German bachelor's degree. You can check if your university is recognized in Germany here.
Pay attention, that the acceptance of your previous university degree is not the only condition for your application. You should also prove your language proficiency. If the number of bachelor programs in English is limited, then you have a huge choice of Master's programs, which are taught in English.
---
5. Application process and deadline
Each university has its requirements on enrolment, which you can find on the website or ask directly the international office of the university. Usually, all these documents are required for your enrolment:
a certified document confirming your previous education

a transcript of records

a copy of your passport

certified copies of language certificates
Deadline for applications
There are two possible periods to apply for study in Germany: summer and winter semesters. At most higher education institutions, the application phase for the winter semester starting in September/October begins in early May and ends on 15 July. For the summer semester starting in March/April, the application period runs from early December to 15 January.
---
5. Some tips for your successful enrollment
It's better to choose several programs at different universities and send several applications to increase your chances

Each university has its requirements for enrollment. Sometimes not only your average grade plays an important role, but also your social engagement. If you be often involved in some social activities, then it's better to mention this in your CV or motivation letter.

There are two periods of time when you can apply for studying. Normally, the number of applications in the winter semester is bigger than in the summer semester. It's better to apply in both semesters to have more possibilities.
---
6. Other possibilities to try yourself in the German educational system
Exchange programs
One of the most popular ways to try yourself at one of the German universities is to apply for an exchange program in Germany. There are a huge number of different programs and internships in many fields of study.
The most popular way is probably an Erasmus program. Almost all universities in Germany have international offices and contacts with other universities in EU states and non-EU states. If you want to participate in the Erasmus exchange program you should be enrolled at one of the universities which is a member of the Erasmus Charter for Higher Education.
If your university is a part of the Erasmus community, then you should find one of the German universities, which also participates in the program. After choosing one of the German educational programs, you should contact a representative member of the international office at your home university for receiving more information about the requirements and deadlines of the application. Usually, you need to have a good average grade and a confirmation of language skills for the program which you chose at the host university.
Guest student
If you are not sure that you want to study in this program or at this educational institution, you can become a guest student for one semester. As a guest student, you can attend either one module or several modules.
The status of a guest student allows one to participate in some courses after the agreement of the professor. This option is especially popular for people who already received their education, but want to make dipper their knowledge in some other fields. Besides, application for guest studying can be a good opportunity to visit some lectures or seminars to understand, if this program is suitable for you. Some universities offer a module certificate after passing the exam. You do not have any legal right to take examinations. However, you may be able to gain accreditation for the modules in which you participated when you apply for a study place.
You could apply for guest studying direct on the website of the institution. The student fee is also cheaper than for standard enrollment.