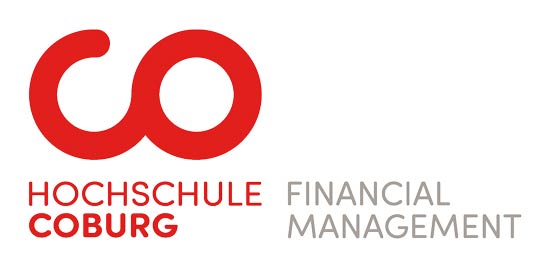 Financial Management
Werbung
Master of Business Administration (MBA) (work experience required)
Double Degree: Master of International Business from
USC Australia
(MIntBus)
Winter- und Sommersemester
Summer term 2023: 2950 Euro per term
From Winter term 2023/2024: 3450 Euro per term

All lectures in English.
Studis Online bietet mit dem Studienprofil Hochschulen und Unis im Hochschul- und Studienfachverzeichnis die Möglichkeit, ihre Studienfächer gegen eine Bezahlung ausführlicher vorzustellen als mit den von uns recherchierten Basisinformationen. Die Richtigkeit der Informationen zum Studiengang verantwortet auf Studis Online-Seiten mit Studienprofil die Hochschule. Mehr Informationen zu Studienprofilen bei Studis Online gibt es hier.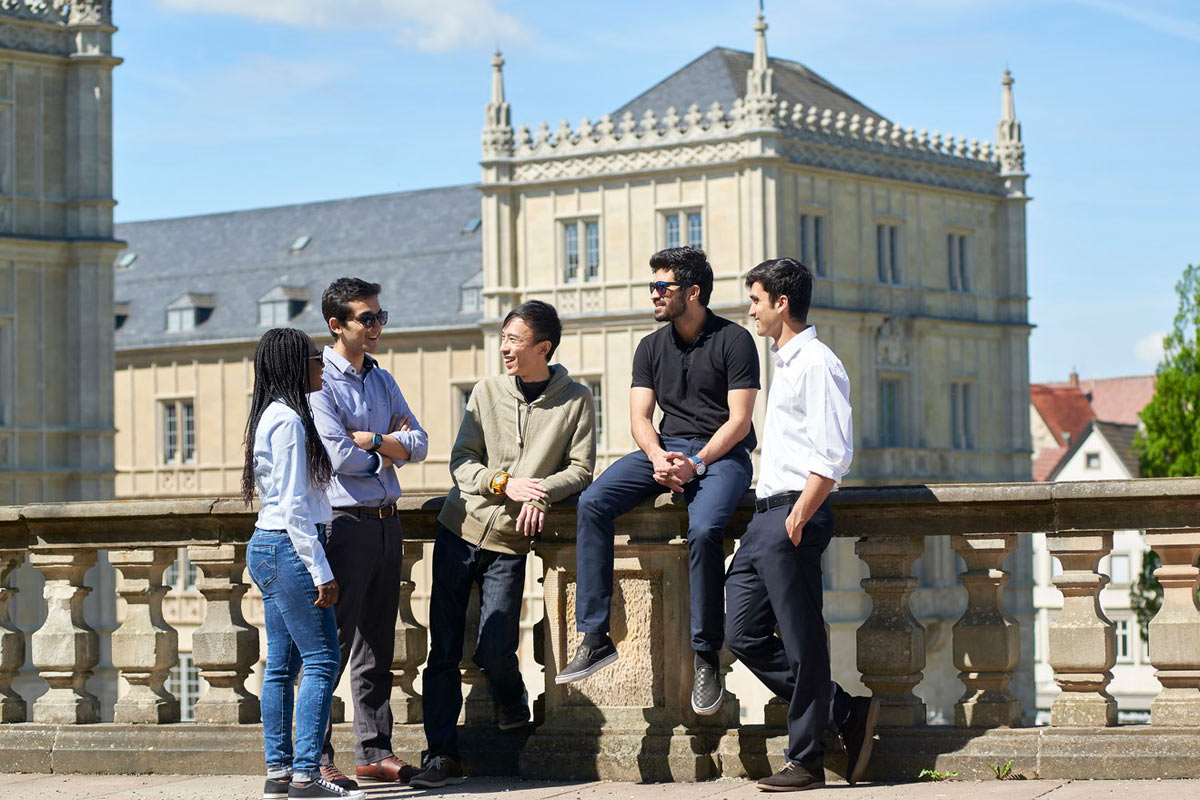 HS Coburg
Target Group
Our target group are young professionals with proven intellectual vitality and leadership potential.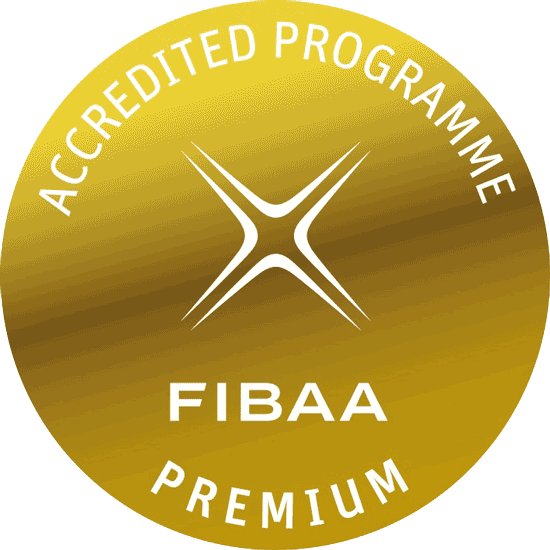 This makes our MBA Financial Management unique:
Specialized MBA with highly international student group

Integration into German job market via 20-week Internship

Excellent learning environment (1:6 Instructor/Student-ratio)

Syllabus inclusion of A2 German language Goethe certificate

Low tuition fees and extraordinary services and support

Bloomberg Lab and Certification
It is the only English-taught international full-time MBA program in Germany with a dedicated focus on finance. From 2023, the program offers an optional Dual Degree from USC Australia – without prolonging your studies!
Applications are welcomed from graduates from all disciplines with 2 years relevant work experience.
If you are interested in general management and finance, have an entrepreneurial spirit, are globally-minded and ambitious, our MBA program Financial Management could be just right for you. Our internationally accredited MBA program is designed to promote the knowledge and skills of graduate students seeking leadership responsibilities in the area of Financial Management and to enhance their social, methodological and IT-management competencies.
---
Class Profile
Financial Management students have an international outlook and are driven by determination, resilience and creativity. Currently, around 60 post-graduate students from 27 countries are enrolled.
The program is internationally-oriented and especially geared to the requirements of international students. For German students, the MBA in Financial Management presents a unique opportunity to profit from a friendly, cross-cultural, international learning environment.
---
JOB PERSPECTIVES
The vast majority of graduates remain in Germany after completing their studies in Coburg. Often they are employed by international corporations.
Generally, graduates find it easy to procure a professional position in their areas of choice, primarily: Finance and Banking, Management Accounting, Treasury, Business Strategy, Consulting. Initial assignments typically are: Finance Director, Financial Controller, Corporate Treasurer, Financial Analyst, SAP Consultant, FX Manager or Risk Analyst.
Recently our graduates have successfully launched their post-MBA careers at companies such as adidas, Allianz, Bosch, BMW, Brose, Commerzbank, Continental, Daimler, Deutsche Bank, Deutsche Börse, Deutsche Bundesbank, E.ON, Henkel, Knorr-Bremse, KPMG, Linde, Metro, Opel, Schaeffler, SAP, Siemens and Volkswagen.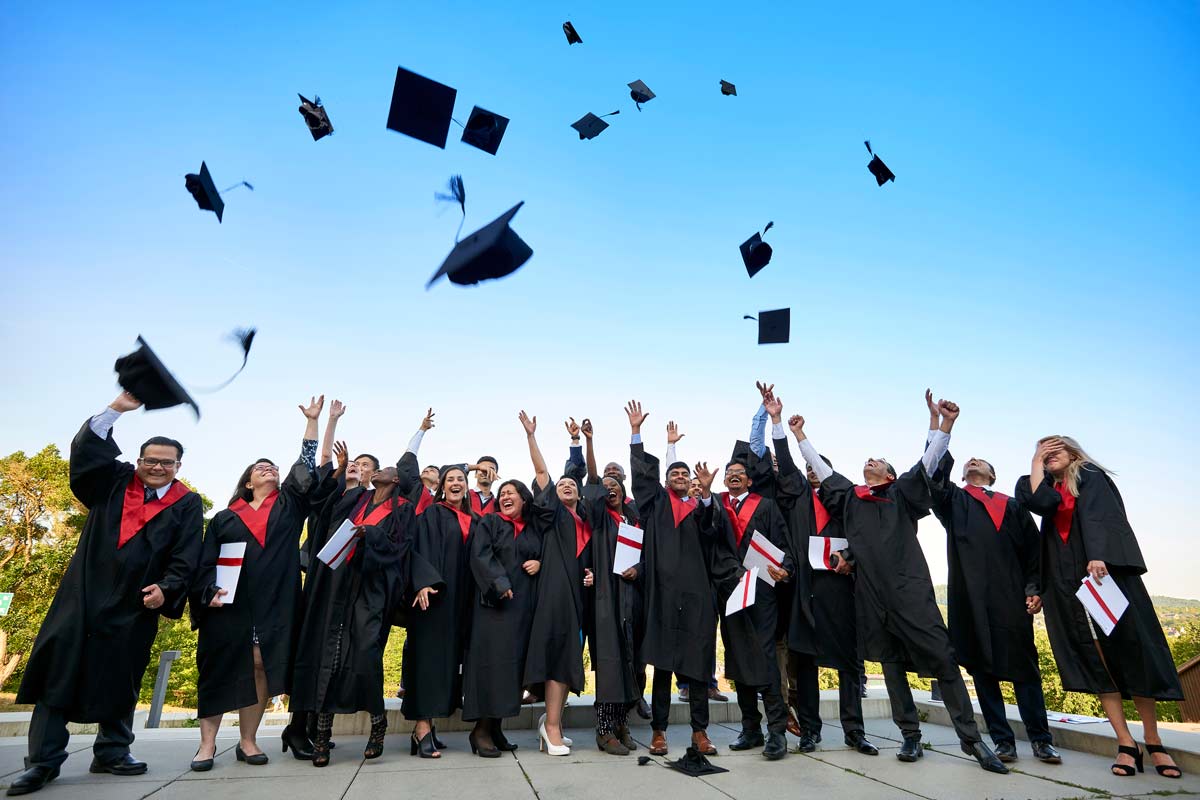 HS Coburg
Testimonials
---
PROGRAM CONTENTS
During your studies you will build your foundation in general and financial management. Electives allow you to specialise in areas of particular interest and thereby to develop expertise with your career ambitions in mind.
Integrated German language classes allow you to exploit the most attractive opportunities for your internship. After the practical semester you will be well equipped to combine your theoretical and practical knowledge in your master thesis.
Human Resource Management and Leadership

Financial Management Accounting

International Tax and Legal Systems

Intercultural Management and Ethics

Business Strategy and International Marketing

Information and Communication Systems
International Economics

Corporate Finance

Financial Markets and Institutions

Treasury Management

Risk Management
German language classes are offered at various levels of proficiency and are free of charge to enrolled students of the MBA program Financial Management. Our introductory courses are integrated into the curriculum and do not require any previous German language skills.
Students complete a placement test for German and / or provide a relevant language certificate. The compulsory language module German Intensive Course I concludes with the German exam Goethe-Zertifikat A1, the German compulsory module German Intensive Course II concludes with the German exam Goethe-Zertifikat A2 of the Common European Framework of Reference (CEFR).

Applied Risk Management

Business Psychology

Current Topics in International Finance

Digital Transformation & Innovative Finance

Econometrics

Financial Engineering

Financial Planning and Analysis (FP&A)

Introduction to Islamic Finance & Banking

Issues in Political Science

Mergers and Acquisitions (M&As)

Operations Management

Quantitative Methods in Finance

Risk Management and Insurance

SAP-FI

Selected Topics in Corporate Finance

Value Management in Marketing
We believe that academic education at Coburg University is not limited to a classroom environment, but also happens off campus. Hence, we expose and connect our students to the real world on a variety of levels.
For this objective, our MBA students participate in:
a 20-week internship at a German company

firm outings and cultural study trips linked to specific coursework, giving them the opportunity to visit a number of iconic cities and experience German culture and history

an academic excursion led by staff and faculty, in which we explore the business, political and cultural facets of large German cities or the capital cities of our neighbours
The internship, field trips and academic excursion bridge theory and practice. They form an integral part of the curriculum. We consider these activities key to enhance students' networking abilities and stimulate their integration in Germany, whilst facilitating contact with future employers. Invariably they are memorable experiences.

In the last semester students focus on the master's thesis. Many students choose to conduct research on an innovative theme in one of their courses, while others prefer a topic relating to their tasks at their internship.
Empfohlener Inhalt (YouTube-Video)
Mit Klick auf den Button stimmst du folgendem zu: Dieses eingebettete Video wird von YouTube, LLC, 901 Cherry Ave., San Bruno, CA 94066, USA bereitgestellt.
Beim Abspielen wird eine Verbindung zu den Servern von YouTube hergestellt. Dabei wird YouTube mitgeteilt, welche Seiten du besuchst. Wenn du in deinem YouTube-Account eingeloggt bist, kann YouTube dein Surfverhalten dir persönlich zuzuordnen. Dies verhinderst du, indem du dich vorher aus deinem YouTube-Account ausloggst.
Wird ein YouTube-Video gestartet, setzt der Anbieter Cookies ein, die Hinweise über das Nutzerverhalten sammeln.
Wer das Speichern von Cookies für das Google-Ads-Programm deaktiviert hat, wird auch beim Anschauen von YouTube-Videos mit keinen solchen Cookies rechnen müssen. YouTube legt aber auch in anderen Cookies nicht-personenbezogene Nutzungsinformationen ab. Möchtest du dies verhindern, so musst du das Speichern von Cookies im Browser blockieren.
Weitere Informationen zum Datenschutz bei "YouTube" findest du in der Datenschutzerklärung des Anbieters unter: https://www.google.de/intl/de/policies/privacy/
In neuem Fenster auf YouTube ansehen:
https://youtu.be/oh3wTNWkf4g
---
ADMISSION REQUIREMENTS
a 3-year Bachelor's degree (or equivalent) preferably in the field of Business Administration, Commerce or Economics (min. grade of 2,5 on the German scale or a 2.5 GPA on a four-point scale). A Graduate Management Admission Test (GMAT) or Graduate Record Examination (GRE) test is recommended for graduates from other academic disciplines such as engineering, medicine, natural sciences or the humanities.

at last two years of work experience The MBA Program is designed for students who have full-time work experience before matriculation. Work experience includes opportunities in which students have been able to develop their professional and leadership skills. Applicants with a non-business degree must have at least 1 year practical experience (out of a minimum of 2 years) in the field of commerce.

Proficiency in English - Applicants must demonstrate their command of English by submitting the results of one of the following tests: TOEFL, IELTS or PTE test results if you attended a non-English undergraduate program. The following are the required minimum scores:

Test of English as a Foreign Language (TOEFL):

International English Language Testing System (IELTS):

Pearson PTE Academic
To obtain information about these tests, visit: www.toefl.org. or www.ielts.org or www.pearsonpte.com.
---
APPLICATION PROCESS
The required documents include:
a passport or ID photograph

a scanned copy of all relevant diplomas, certificates and transcripts of records

the TOEFL, IELTS or PTE test results

a scanned copy of your passport
Applications are reviewed on an on-going basis throughout the academic year. Candidates will generally be given notification on the status of their application within 2 weeks. Once accepted, students have 1 month to confirm their place.
Kindly complete the online application, upload all required documents and send it to us online.
We have a three-step admissions process:
1. After uploading the required documents for evaluation to www.uni-assist.de, the first step is to submit an online application which includes assembling a variety of materials that will help us assess your qualifications.

2. Thereupon you are invited to participate in an initial selection interview. The selection interview typically takes 15 minutes and is designed to evaluate your suitability, motivation and qualification. The interview may be conducted by telephone or Zoom.

3. Finally - after completion of steps 1 and 2 - the program director will invite you to a final interview, also conducted by telephone or Zoom. If you are successful, you are admitted to the MBA program.
The costs for the VPD will be reimbursed after successful enrolment.
Note: After arrival in Germany, applicants must present their original certificates and documents (no copies) to confirm their enrolment in the MBA program.
---
TUITION FEES & SCHOLARSHIP
Tuition fees for the four term program currently comprise 11,800 € in total (2,950 € per Term). In addition, students are required to pay an enrollment fee of around 110 € every term.
Coburg University does not offer scholarships for MBA students, but there are many organizations in Germany which provide scholarships for students from abroad. More information can be found here: Scholarships
---
SUPPORT FOR INTERNATIONAL STUDENTS
Unlike at larger universities throughout the world, you will not need binoculars in order to see your professor at Coburg University of Applied Sciences and Arts. International students are supported by a student tutoring and counselling system. A social and cultural activities program especially for international students is organised to support their integration process.
Our International Office provides advice, supports you and resolves organizational issues relating to your studies. More information can be found here: Our support for international students
---
CONTACT US
Christin Fichtmüller, Dipl.-Soz.päd / MBA, Raum 5-101
Katarzyna Lisiewicz, Dipl.-Kauffrau, Raum 5-101
Weitere Informationen zum Master-Studiengang Financial Management erhalten Sie auf der Webseite der Hochschule.

Ende des Studienprofils
Werbehinweis:
Mit dem vorangehenden Studienprofil bietet
Studis Online
Hochschulen und Unis die Möglichkeit, ihre Studienfächer
gegen eine Bezahlung
ausführlicher vorzustellen als mit den von uns recherchierten Basisinformationen. Die Richtigkeit der Informationen zum Studiengang auf
Studis Online
-Seiten mit Studienprofil verantwortet die Hochschule. Mehr Informationen zu Studienprofilen bei
Studis Online
gibt es
hier
.