Education in Germany

How much does it cost?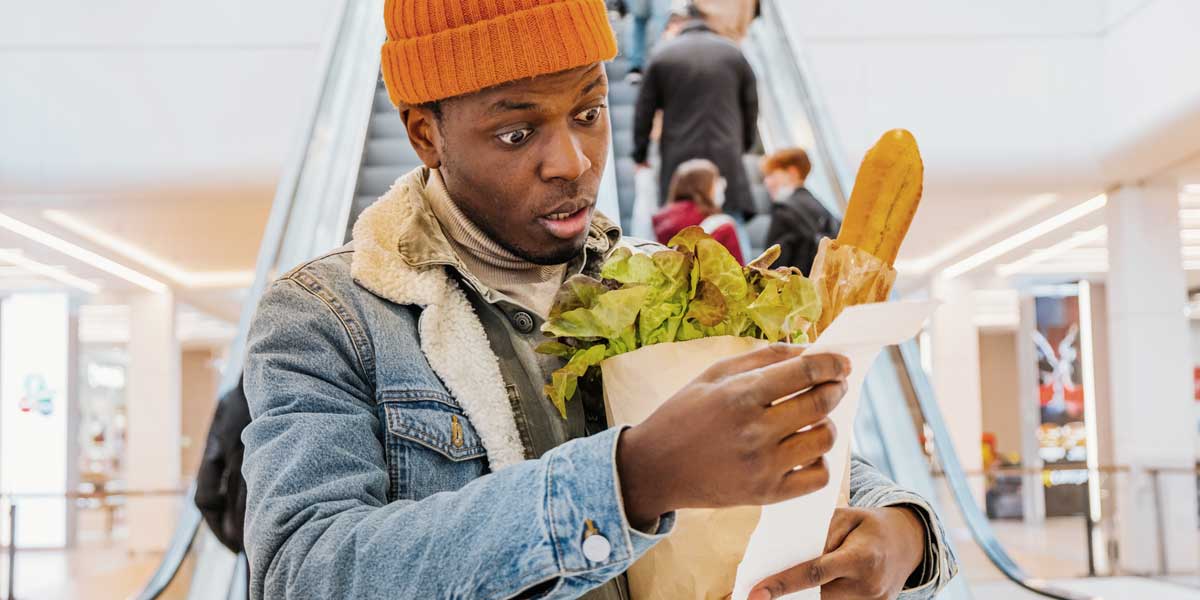 wifesun - stock.adobe.com
The Federal Republic of Germany consists of sixteen partly sovereign federated states which differ in the cost of living. In addition, each state has its own rules and laws regarding the education of students. The good news is that the majority of universities in Germany are financed by the state. It means that students should pay no fees for Bachelor´s and Master´s degrees, as well as Ph. D.
However, some federal lands demand additional payment from international students. For example, in some universities in Baden-Württemberg students who pretend to get Bachelor´s or Master´s degree should pay 1500 Euro per semester (this does not apply to doctoral students). In addition, some private educational institutions in Germany have their right to establish fees for international students.
We strongly recommend you to search for information about any additional fees for international students on the website of the university, where you want to study.
---
Semester contribution: 200 – 350 € / Semester
Although education in Germany is free, all students must pay a semester contribution.
Semester contribution is a special payment that covers your contributions to student services. Several organizations in Germany help students with their affairs and provide international and German students with diverse cultural offers, general social welfare advice, psychological support, legal issues, and financial difficulties.
There are local student unions (mostly called "AStA" or "StuRa"), which often have a department for foreigners ("Internationales Referat") as the student´s self-government. One of the most important public institutions responsible for the social welfare of students in the local "Studierendenwerk", which provides canteens and cafeterias, a hall of residences, and some other services for students.
In addition, in many universities in Germany, your semester contribution covers your semester tickets as well. The cost of such contribution depends on the university and federal state, normally it is between 200 and 350 Euro per semester.
---
Dormitory or room: 294 – 641 € / month (depends on the city and type of living)
Probably, the biggest part of the expenses in Germany is renting a place of living. There are different possibilities for living in Germany. The most common type of living for students is renting a room (WG). The cost of a room depends on the city, where you live. The most expensive cities in Germany are Munich (~ 600 €), Frankfurt/Main (~ 550 €), Hamburg (~ 550 €), Berlin (~ 500 €), and Cologne (~ 500 €). In other cities, the cost of renting a place of living can be cheaper.
There are different possibilities for searching for a room in Germany. We will recommend you to use the service of Studierendenwerk, which offers different types of accommodation. Scroll down the website of Studierendenwerk and you will find the information about student residences of other landlords.
If you are not sure that you will receive a room in one of the German dormitories, you could find a room by yourself. One of the most popular and safe websites that we could recommend is here.
A few things are important to remember:
In a housing search, you can fall for scammers. Usually, these people want to get a deposit for the room as soon as possible, and then immediately disappear. It is important to be careful, check the information, and not transfer money without signing the contract
The process of finding accommodation in Germany can be quite lengthy. You need to be patient and persevering :)
---
Food and drink: 150 – 230 € / month
Your cost of food and drink depends on your preferences: what and where do you like to eat.
The cheapest way to eat something is to cook at home, however, note that the cost of products depends on the city where you live and the shop where you buy food. Penny, Lidl, and Aldi are cheaper than other stores in Germany. In addition, you could buy fruits and vegetables in the market, as the quality will be higher and the price is cheaper.
If you do not want to spend all your time cooking at home or you have no time between your lectures and seminars, you can find a special cafe (Mensa) in each university, where normally prices are cheaper than in normal cafes on the street.
---
Public transport in Germany:
All students in Germany are required to pay a semester contribution which normally includes a semester ticket. This travel card allows you to use public transport in the area. However, some higher institutions in Germany demand additional payment for public transport.
Traveling in Germany and visiting neighboring cities can be possible with the German national railway company (Deutsche Bahn). A cheaper option might be Flixbus.
Bicycles are a very common public transport in Germany. If you live not so far from the university, you could save a lot of money using bicycles as your main transport.
---
Mobile connection and internet: 25 – 39 € / month
For personal interests, as well as for studying one must have internet. If you live in a dormitory, normally you get access to the internet of your residence. If you rent a separate room, you should be ready for additional expenses. In addition, the majority of universities offer public internet for their students which could be used on the territory of the higher education institution.
Most likely, you will also need a mobile connection and mobile internet. There are different mobile networks in Germany. Three main mobile network providers are Deutsch Telekom (T-Mobile), Vodafone and O2. Here you could find more information about the cost of mobile connection and internet in Germany.
One more unpredictable thing in Germany is a special fee for TV (Rundfunkbeitrag).
It does not matter if you watch TV or if there is no TV in your room or dormitory. The law in Germany implies the existence of non-state media, which should pay those, who live in Germany. This payment should not be a significant part of your outcomes, as normally it is divided among people who live in one dormitory or apartment. A broadcast license fee is 18,36 € per month. (Quelle).
---
Free time: 48 – 91 € / month
It is obvious that the more money is available, the more is spent on leisure time, etc. No wonder, that the range here is particularly high.
During the Corona pandemic, the costs in this area were probably lower than usual (although it is of course also possible to spend more money virtually …). We, therefore, add 12% to the 2016 costs.
---
Insurance: 110 – 210 € / month (depends on the age)
There are different types of insurance in Germany:
1. coverage under the state health insurance scheme (Gesetzliche Krankenversicherung, GKV)
2. coverage under the private health insurance scheme (Private Krankenversicherung, PKV)
Normally, state universities demand state insurance from students. The cost of the insurance depends on your age:
1. students under 30: approx. € 110–115 monthly fee
2. students over 30: approx. € 205–210 monthly fee
You could find the list of possible health insurance companies here.
---
Working materials: 19 – 27 € / month or more in some fields of study
The cost of working materials is connected with your field of study.
To give you an idea of the costs from different fields, here is the information from 2012: Dental medicine students stated monthly costs of €65 (in 2009 it was even €86). Students of fine arts (52 €) and (interior) architecture (49 €) also have quite high expenses. Expenditure was lowest for students of nutrition and household sciences (€18), physics/astronomy (€20), mathematics, computer science, and electrical engineering (€22 each).
You should remember as well that all universities offer free access to literature and textbooks, which could reduce your expenses.
---
Clothes: 34 – 63 € / month
You do not need new pants, shoes, socks, etc. every month. However, if you plan to live in Germany for a long time, you will have to buy new clothes periodically. Section "Clothes" is also better to add to your expenses ;)