Education in Germany

How to finance yourself?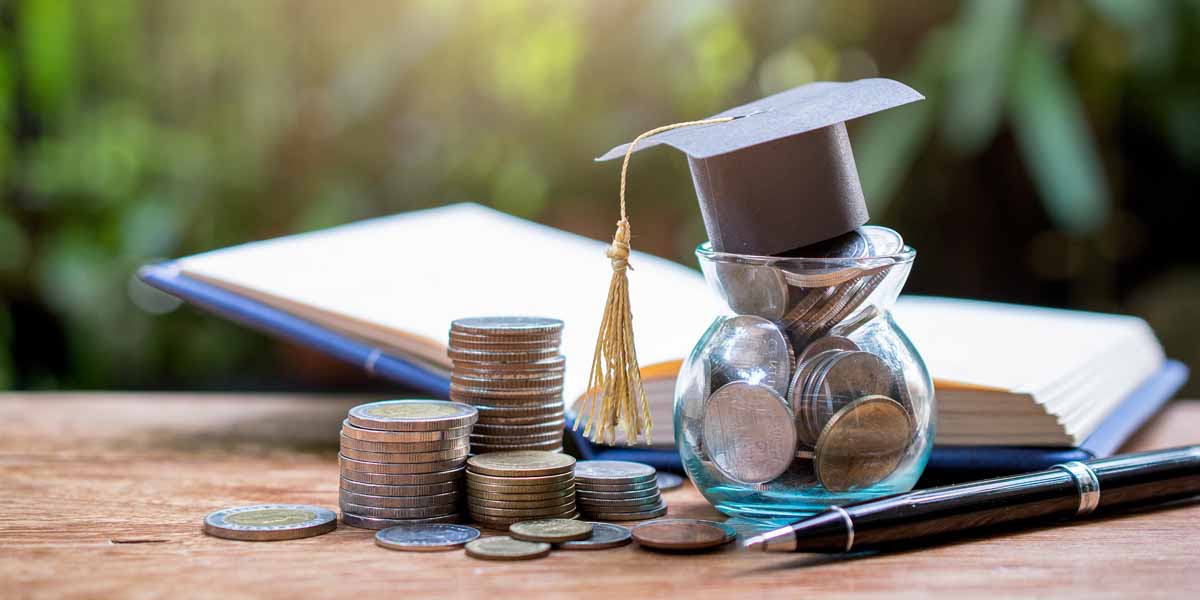 guy2men - stock.adobe.com
Cost of living
Studying in Germany is interesting and exciting, but there is always a practical side. In order to know how to finance your studying in Germany, we suggest you to read more information about the cost of living in Germany in order to plan better your expenses. It will help you to get an idea of how much money you should spend per month and how much money you should have to apply for a visa if you need it.

The first way to finance yourself is by saving money for your studying by yourself or with the help of your parents. This way does not need an explanation, we would only note that it is better to be aware of the cost of living in Germany and inform yourself about the German banks where you can transfer and keep the money.
Scholarships
In Germany, there are a large number of funds that support foreign students during their studies. When choosing a scholarship, it is better to pay attention to the fund itself. Some student funding organizations are affiliated with political parties in Germany or social organizations. However, there are several scholarships which depend only on your average grades or speciality.
Who can apply for the scholarship?
First of all, if you apply for a German scholarship, you should be a student in one of the German universities. The scholarship normally does not depend on the income of parents or students but is awarded to students who have good grades, dedication and personal achievement matter. In Germany, many people can apply for a scholarship: participant in a language course, student (both undergraduate and graduate), doctoral student, etc. There are separate scholarships for certain specialities and foreigners from a particular country.
How much is a scholarship?
Some scholarships, such as those from DAAD, can cover all of your monthly living expenses. There are several other organizations whose scholarships can fully cover your outcomes. At the same time, other scholarships pay much less to their fellows, for example, Deutschlandstipendium - 300 euros per month. A little help is better than none. You just need to consider the amount of the scholarship when planning your budget.
---
It is one of the most popular organizations for international students. It provides several scholarship options that generally cover all living expenses. Among other things, scholarships for language courses are available.
Students of all nationalities and all fields of study can apply for scholarships. Doctoral students are an exception, they cannot apply for this scholarship. The scholarship is 300 euros per month. Before applying for a scholarship, you need to check whether your university provides this scholarship. This can be done here or on the website of your university.
The Heinrich Böll Foundation is affiliated with the German political party "Die Grünen" and therefore calls itself the Green Political Foundation. The Heinrich Böll Foundation annually provides funding to approximately 1,200 students (undergraduate, graduate, doctoral) from all faculties and nationalities.
The Rosa Luxembourg Foundation is one of the major political foundations and works closely with the German Left Party "Die Linke".
When identifying candidates for sponsorship, preference will be given to women, non-academic students and migrants, socially disadvantaged and people with disabilities who demonstrate achievement and commitment.
The Friedrich Ebert Foundation (FES) is a German political party foundation associated with, but independent from, the Social Democratic Party of Germany (SPD)
Foreign students can receive a scholarship that covers monthly expenses. Knowledge of the German language and a C1 certificate are required for submission.
The Friedrich Naumann Foundation is dedicated to the promotion of liberal principles and the development of political education in Germany. The foundation's values are linked to the Free Democratic Party of Germany (FDP).
Students can apply for scholarships for graduate and doctoral studies. A good knowledge of the German language is required to receive the scholarship.
The Hanns Seidel Foundation was founded in 1967 and is a German political foundation that is affiliated with the Christian Social Union (CSU). Knowledge of the German language is also required to receive the scholarship.
There are also several foundations associated with religious organizations in Germany:
Evangelisches Studienwerk e.V. Villigst
This foundation is associated with the Evangelical Church in Germany.
This fund is associated with the Catholic Church in Germany.
Ernst Ludwig Ehrlich Studienwerk
This organization is connected with the Jewish community in Germany.
It is the youngest organization which supports particularly talented Muslim students
This is a small list of scholarship funds that exist in Germany.
Advice: it is better to apply to several scholarship funds at once to increase your chances. In addition, you can look for smaller funds, where not so many applications are submitted annually.
Student Jobs
In Germany, there are several types of part-time work while studying. They differ in the number of hours worked and salary. These include Mini job, practice and Werkstudent
Can international students work in Germany?
Part-time work while studying is quite common in Germany. This is no exception for international students. However, there are some restrictions on the amount of working time. According to the law, a foreign citizen who came to study in Germany on a student visa has the right to work 120 full days a year or 240 part-time. These days include both part-time work during study and practice.
Can I work more?
To be able to work beyond the allowed number of days, you need to obtain permission from the Employment Agency (Agentur für Arbeit) and/or the Office for Foreigners (Ausländerbehörde). If the region of Germany where you are studying does not have major unemployment problems, you may be allowed to work longer.
Freelancing in Germany
If you want to be self-employed in Germany, you also need to apply for a permit from Employment Agency.
Mini job
One of the most common types of work in Germany is the Mini job. This is a small part-time job for several hours a week with a maximum monthly salary of 520 euros. It is suitable for those who want to have some pocket money and work a small amount of time while studying.
Practice
Students who are in their final undergraduate or graduate years try to find internships in companies. Practice in Germany is paid and helps students get their first work experience. In addition, some students, after completing the internship, remain to work in their chosen company.
Werkstudent
Working students are students who work in a company alongside their studies. However, the area of responsibility in this job does not necessarily have to have anything to do with the course content. Working students usually work between 16 and 20 hours a week, but the law does not allow more than 20 hours a week so that your main focus can still be on your actual studies.