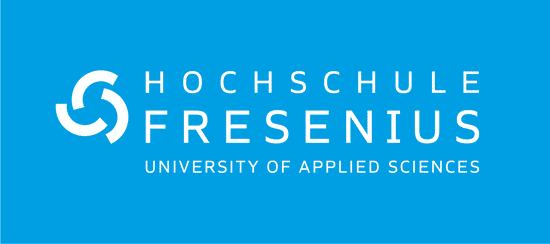 Mindfulness & Leadership
Werbung
lectures entirely in english.
Studis Online bietet mit dem Studienprofil Hochschulen und Unis im Hochschul- und Studienfachverzeichnis die Möglichkeit, ihre Studienfächer gegen eine Bezahlung ausführlicher vorzustellen als mit den von uns recherchierten Basisinformationen. Die Richtigkeit der Informationen zum Studiengang verantwortet auf Studis Online-Seiten mit Studienprofil die Hochschule. Mehr Informationen zu Studienprofilen bei Studis Online gibt es hier.
Your Master's Program: Mindfulness & Leadership
The Master's program in Mindfulness & Leadership (M.Sc.) is an international, practice-oriented academic program that is the only one of its kind in the world to combine mindfulness and leadership. It's designed for individuals who are interested in helping companies adopt a more conscious and mindful approach to leadership in light of the stresses and challenges posed by digitalization. Remote work, while offering flexibility, can also make it harder for employees to disconnect and recover during leisure time, ultimately impacting their motivation and performance. This program aims to address these challenges by equipping you with the knowledge and skills to provide coaching for managers, or to become a mindful manager yourself.
During your studies, you'll develop a broad range of mindfulness skills and gain comprehensive knowledge in international leadership and research methods. You'll also have the opportunity to participate in an internship and choose an elective module to develop your professional profile.
---
Program Details
The program covers various thematic areas that include:
Fundamentals of Mindfulness: You'll learn about the history and philosophy of mindfulness, and gain an overview of various mindfulness tools. You'll also delve into the fields of compassion and empathy, and learn different research methods.

Mindfulness — Effects and Mechanisms: You'll learn about the neuroscientific mechanisms and correlations of mindfulness, including its effects on well-being, cognition, and consciousness. You'll also gain expertise to critically reflect on the overall concept of mindfulness and its potential to change society.

Leadership and Management: You'll explore the fundamentals of leading a team or organization, evaluate different management methods and instruments.

Research Methods: You'll acquire essential knowledge of quantitative and qualitative research methods, focusing on designing, implementing, and evaluating evidence-based mindfulness interventions.

Mindfulness and Leadership in Application: This module will allow you to apply your knowledge to specific situations, participate in a mindfulness retreat, engage in mindfulness tools such as yoga and meditation, and acquire skills in systemic coaching.
Additionally, you'll have the opportunity to select an elective module on one of the following topics: social entrepreneurship, retreat, or academic writing.
---
Program Structure
Our Master's program is designed to provide you with a solid groundwork in both mindfulness and leadership.
To achieve this, your first two semesters will consist of classes such as
Introduction to Philosophical History of Mindfulness

Mindfulness Tools and Instruments

Applied Compassion and Empathy

Neuroscience of Mindfulness

Positive Psychology

Critical Reflection of Mindfulness

Leading People Fundamentals

Organizational Leadership

Cross-cultural Communication and Management

Advanced Research Methods (incl. Statistics)

Evidence-based Mindfulness Interventions
Your 3rd semester will focus on Application and Transfer. This subject is dedicated entirely to practical application, where you'll be able to apply your knowledge to specific situations, design your own mindfulness retreat, and work on a case study.
During the fourth semester, you will engage in an internship to acquire further practical experience and select an elective module. The final components of your degree will be a Master's Thesis and attendance at a colloquium.
---
Career Prospects
The Master's in Mindfulness & Leadership (M.Sc.) is a one-of-a-kind study program that provides advanced academic training in both mindfulness and leadership. Upon graduation, you'll have a deep understanding of mindfulness research and a broad knowledge of management and leadership, with a comprehensive set of tools to promote mindfulness, compassion, and empathy in the context of leadership. This will allow you to develop your own personality and become a sought-after coach or future leader.
The program prepares you for various promising career opportunities. You could work in
coaching and leadership

organizational consulting

corporate development
for domestic or international companies of different sizes and industries, or you could start your own business.
Some of the roles and tasks that you'll be prepared for include: wellbeing officer, head of mental health and wellness, mindfulness coordinator, consultant on mindfulness and leadership, and researcher in mindfulness.
Additionally, you could pursue a doctorate after completing the Master's program.
---
Admission Criteria
To be eligible for admission to the Mindfulness & Leadership (M.Sc.) Master's program at Hochschule Fresenius, you must meet the following requirements:
Completion of a Bachelor's degree program with a minimum of 180 credit points. Acquisition of at least 30 credit points in the fields of scientific methods and statistics. Proficiency in the English language at Level C1 of the European Framework of Reference for Languages.
Additionally, you'll need to present your motivations for applying to the Master's program in a five-minute presentation and showcase your critical thinking and English language skills in a ten-minute discussion.
If you have not yet completed your Bachelor's degree, you can still enroll in the Master's program at Hochschule Fresenius, as long as you have attained at least 80 percent of the required credit points. Additionally, Bachelor's students at Hochschule Fresenius will only pay the Master's tuition fees when beginning the Master's program.
For further information, please contact the Study Advice Service.
Tradition meets innovation
The courses offered at Hochschule Fresenius always follow the current developments in our society. Whether it's digital transformation, demographic change or a shortage of skilled workers - in small groups and a personal learning atmosphere, students at Hochschule Fresenius deal with what moves people, society and the economy.
Hochschule Fresenius was founded in 1848. Since 1971, it has been a state-recognized, privately-run university offering degree programs, training courses and online study programs in the fields of business & media, health & social sciences, chemistry & biology and design.
The university offers exciting opportunities as part of its study abroad programs – from a business excursion to Barcelona and a language course in New York to a summer school in China.
Contact
Do you have further detailed questions about the degree program or financing options? The Student Advisory Service at Hochschule Fresenius will be happy to help you.
Ende des Studienprofils
Werbehinweis:
Mit dem vorangehenden Studienprofil bietet
Studis Online
Hochschulen und Unis die Möglichkeit, ihre Studienfächer
gegen eine Bezahlung
ausführlicher vorzustellen als mit den von uns recherchierten Basisinformationen. Die Richtigkeit der Informationen zum Studiengang auf
Studis Online
-Seiten mit Studienprofil verantwortet die Hochschule. Mehr Informationen zu Studienprofilen bei
Studis Online
gibt es
hier
.