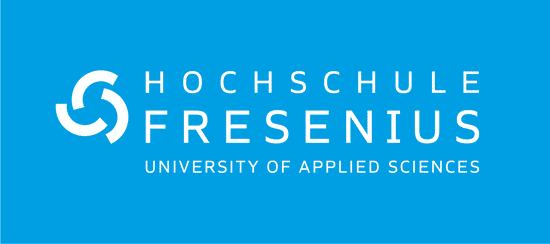 International Game Production
Werbung
lectures entirely in english.
Studis Online bietet mit dem Studienprofil Hochschulen und Unis im Hochschul- und Studienfachverzeichnis die Möglichkeit, ihre Studienfächer gegen eine Bezahlung ausführlicher vorzustellen als mit den von uns recherchierten Basisinformationen. Die Richtigkeit der Informationen zum Studiengang verantwortet auf Studis Online-Seiten mit Studienprofil die Hochschule. Mehr Informationen zu Studienprofilen bei Studis Online gibt es hier.
Your Master's Program: International Game Production
The times when games were created by a small team of people are long past. Nowadays, the games industry is a global market, with leading developer studios and producers located across the globe. If you have developed expertise in games, art design, or computer science and desire to merge this with business knowledge, enabling you to acquire the skills to succeed as a producer, then the Master's program in International Game Production (M.A.) is the ideal choice for you.
The program builds upon the creative, artistic, and technical skills acquired during a Bachelor's degree, and enhances them with comprehensive business competencies, as well as intercultural and language skills. At Hochschule Fresenius, practice-oriented learning is emphasized. You'll benefit from exciting interactive learning experiences, case studies, guest lectures, workshops, excursions or an internship.
---
Program Details
The Master's program in International Game Production (M.A.) covers various fields, including
Management Essentials in a Global Context: You'll gain an understanding of economic processes and frameworks from an international perspective.

Game Production & Management: You'll learn about international media production, with a specific focus on games. You will analyze the global media market, identify emerging trends, and gain knowledge of various distribution strategies. The program will also teach you project management skills, legal frameworks, and provide you with practical experience in two projects.

Research Methods & Empirical Skills: You'll develop skills in using different research methods for business-related decisions.
To cater to individual abilities and goals, the program offers various customization options. For example. students without German language proficiency will be able to take German courses, while those already proficient in German will learn a foreign language other than English. You'll also have the opportunity to define your professional profile by choosing elective modules and tracks.
---
Program Structure
The Master's program International Game Production (M.A.) consists of four semesters. The first two are dedicated to creating a strong foundation in business, management and media production.
Courses include
Economic Thinking in a Global Context

International Business

Digital Project Management

Managerial Economics

Global Game & Media Market

Narrative Design
Additionally, you can select two out of three game-related basic tracks: Coding, Game Design, or Game Art.
In your third semester, you'll expand your expertise in relevant areas such as finance, agile project management, and data science. You'll also choose elective modules based on your personal interests and strengths, such as
Corporate Finance for Hit-Driven Business

Leadership for Game Developers

Business Development
Furthermore, you'll have the option to gain practical experience during an internship.
During your 4th and final semester, you'll complete your education by focusing on the legal aspects of media and game production, as well as write your Master's Thesis.
---
Career Prospects
If you want to pursue a career in the international games market, you need to have a comprehensive understanding of business and management, as well as a creative vision for the market and the ability to lead a team. Our Master's program in International Game Production (M.A.) prepares you for an exciting career in a variety of fields.
After completing the program, you'll have many career opportunities in different sectors, especially in the gaming industry and in organizations that utilize gaming technologies.
For example, you'll be prepared for roles such as
(executive) producer

project manager or

process manager
Additionally, you'll be able to work in development, publishing, marketing, and distribution of media projects, or start your own development or publishing studio. Furthermore, you can also provide consulting services for non-gaming corporations in the context of gamification.
Finally, if you wish, you can also pursue a doctorate after completing the Master's program.
---
Admission Criteria
To qualify for Hochschule Fresenius' Master's program in International Game Production (M.A.), you need to have completed a Bachelor's program in the field of games, art design, or computer science, earning at least 180 credit points, including a minimum of 50 credit points in economics.
In case you don't meet the credit point requirements for the particular subjects, an admissions test is available as an alternative.
Moreover, a B2 level of English proficiency in the European Framework of Reference for Languages is required for this program.
You can commence the Master's program before obtaining your Bachelor's degree as long as you accumulate 80% of the required credit points before enrollment. Bachelor's students enrolled at Hochschule Fresenius will be charged the monthly tuition fees for the Master's program only when they begin it.
Tradition meets innovation
The courses offered at Hochschule Fresenius always follow the current developments in our society. Whether it's digital transformation, demographic change or a shortage of skilled workers - in small groups and a personal learning atmosphere, students at Hochschule Fresenius deal with what moves people, society and the economy.
Hochschule Fresenius was founded in 1848. Since 1971, it has been a state-recognized, privately-run university offering degree programs, training courses and online study programs in the fields of business & media, health & social sciences, chemistry & biology and design.
The university offers exciting opportunities as part of its study abroad programs – from a business excursion to Barcelona and a language course in New York to a summer school in China.
Contact
Do you have further detailed questions about the degree program or financing options? The Student Advisory Service at Hochschule Fresenius will be happy to help you.
Ende des Studienprofils
Werbehinweis:
Mit dem vorangehenden Studienprofil bietet
Studis Online
Hochschulen und Unis die Möglichkeit, ihre Studienfächer
gegen eine Bezahlung
ausführlicher vorzustellen als mit den von uns recherchierten Basisinformationen. Die Richtigkeit der Informationen zum Studiengang auf
Studis Online
-Seiten mit Studienprofil verantwortet die Hochschule. Mehr Informationen zu Studienprofilen bei
Studis Online
gibt es
hier
.