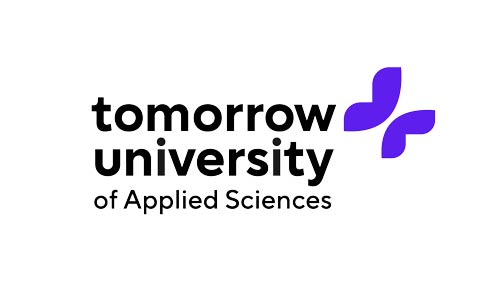 Sustainability, Entrepreneurship, and Technology
Werbung
€27.000 (price before tuition credit opportunities)
Lectures entirely in English
Studis Online bietet mit dem Studienprofil Hochschulen und Unis im Hochschul- und Studienfachverzeichnis die Möglichkeit, ihre Studienfächer gegen eine Bezahlung ausführlicher vorzustellen als mit den von uns recherchierten Basisinformationen. Die Richtigkeit der Informationen zum Studiengang verantwortet auf Studis Online-Seiten mit Studienprofil die Hochschule. Mehr Informationen zu Studienprofilen bei Studis Online gibt es hier.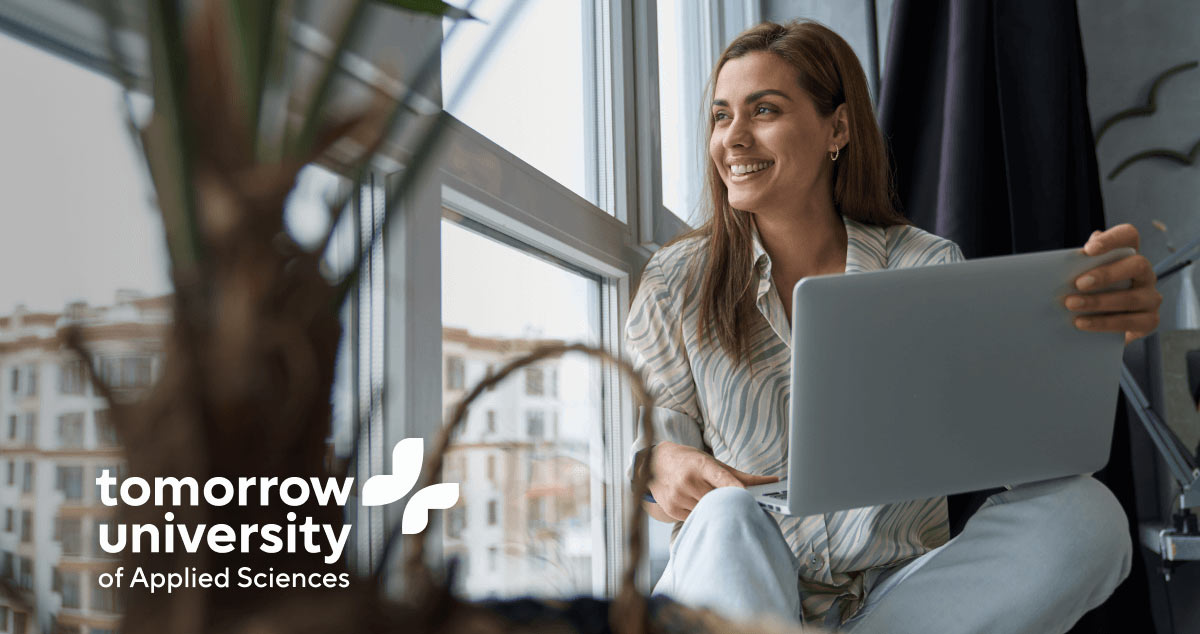 Tomorrow University
Make an Impact with an Online Master's Degree in SET
Learn the most in-demand skills in sustainability, entrepreneurship, and technology with our online Master of Science (Continuing Education) Degree in Sustainability, Entrepreneurship, and Technology. Since 2021 Tomorrow University of Applied Sciences has partnered with the Executive Academy of Vienna University of Economics and Business, which is accredited by EQUIS, AACSB, and AMBA, to deliver and award this Master's Degree.
---
Program Specs & Curriculum
Looking to take on the corporate or entrepreneurial world while making a positive impact on society? Our Master's program equips you with the skills and knowledge necessary to succeed in these endeavors, while also empowering you to confront the challenges we face as a society. By joining our community of change makers, you'll have the opportunity to drive the transformational impact that our world needs. Build a successful career with purpose — enroll in our Master's program today.
3 Subjects, 1 Master's Degree
The Sustainability pillar in the SET program provides you with the competencies that enable you to consider more sustainable ways of doing business. It's focused on the future, with an emphasis on environmental protection and the creation of a more environmentally and socially equitable society through creating and maintaining sustainable business models.
The Entrepreneurship pillar in the SET program will help you build up new business knowledge, entrepreneurial skills, attitudes, and worldviews that enable you to design, develop, and launch your own business. We built the curriculum around sustainability and sustainable ways of doing business, hoping you'll apply these approaches to your next impactful venture.
The Technology pillar in the SET program teaches how harnessing the power of tech can lead to sustainable solutions and societies. You'll approach the area of technology from a variety of perspectives. By completing our challenges and also deep-diving into the technical aspects of tech, you'll gain the skills and mindset to develop the technological solutions that our society needs.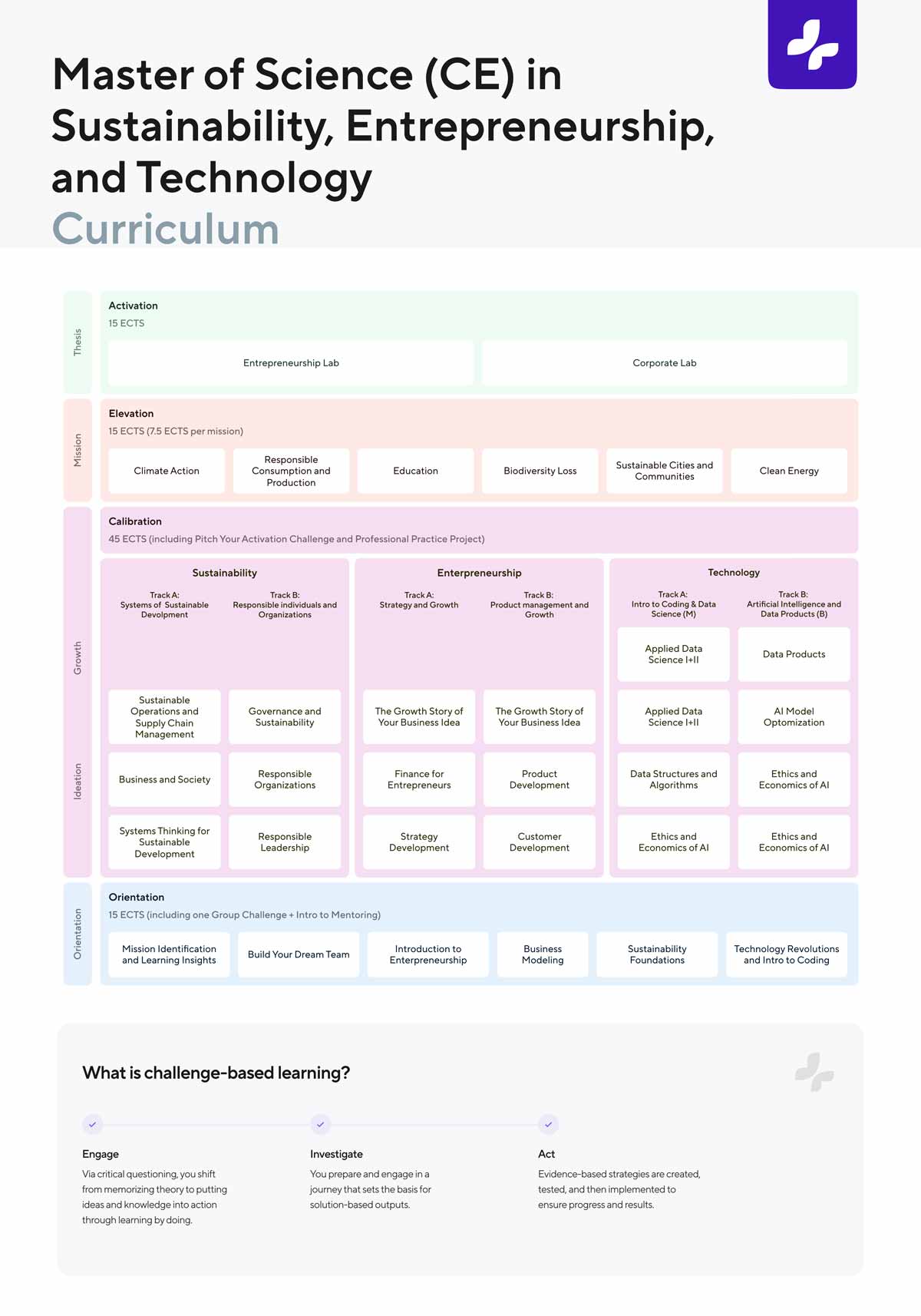 Tomorrow University
---
Entrepreneurship or Corporate Track?
The future depends on vision; it requires us to imagine a new and better world and find the people who can make it happen. Whether you go the entrepreneurship or corporate route, ToU will prepare you to make an impact. You'll leave the program with much more than a degree — you'll be equipped with the skills, insight, and entrepreneurial mindset to drive change in an existing business or bring new business ventures to life. Some of our learners enter the program with one track in mind and, throughout the experience, move in a different direction. That's what we call a successful learning journey.
What your job could look like after the Corporate Lab:
Business Developer

Marketeer

Project Manager

Growth Manager

Product Manager

Consultant
What your job could look like after the Entrepreneurial Lab:
(Co-)Founder

Freelancer

Chief of Staff

Director of Operations

Creative Director

Managing Director
We Empower and Educate the Change Makers of Tomorrow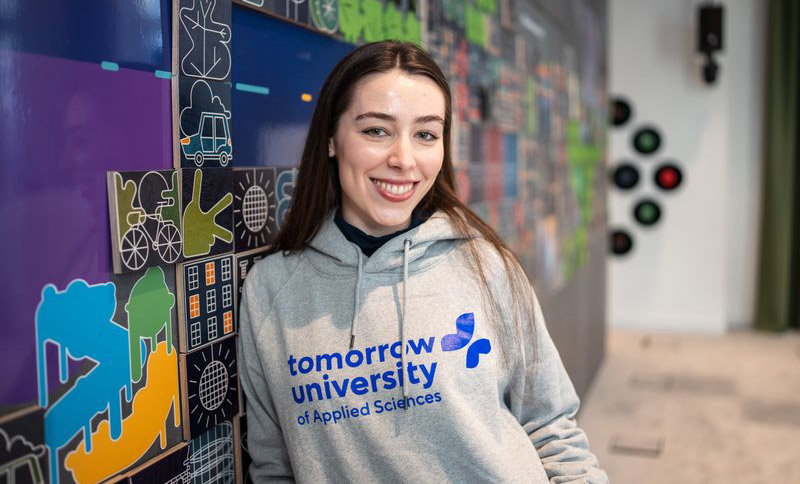 Tomorrow University
Our approach to education combines cutting-edge learning science and technology, providing learners with flexible, accessible, and effective learning experiences that foster the development of key elements for impact, including purpose, capability, and community. By emphasizing continuous learning, practical application, and collaborative creation, we encourage a growth mindset and self-efficacy among our learners, helping them to expand their circle of influence and become confident agents of change. Our ultimate objective is to expedite the transition to a more sustainable society by revolutionizing education, enabling learners to learn differently and grow limitlessly, leaving a positive and lasting legacy on the world.
Our Learning Principles
Mission-driven
At our institution, we pride ourselves on being a community of lifelong learners. We have developed our program and curriculum to remain adaptable to the changing times. As a participant, you will have the opportunity to choose from an array of challenges inspired by real-life scenarios encountered in the business and entrepreneurial worlds. By engaging in these challenges, you will have the chance to apply, create, and master the competencies that are essential for building a better future.
Flexible
All of our programs are designed to be fully remote. Our unique learning model emphasizes flexibility in the time required to demonstrate competency in a specific subject area, while maintaining a constant expectation for mastery. Rather than following traditional course structures, you will progress through a series of challenges that enable you to build competencies in real-time, customized to suit your individual learning needs.
Personalized
Our cutting-edge technology is designed to guide you through the program, adapting to your individual needs and providing feedback from start to finish. The app customizes your learning experience by individually tailoring your goals as a learner within the program and your understanding of core competencies. As you progress through your studies, you will be able to track your learning progress visually, enabling you to remain focused on achieving your desired outcomes. Ultimately, this technology empowers you to take ownership of your learning experience and make it uniquely your own.
Self-empowered
We use the concept of 'not yet' as a benchmark when a learner has yet to prove mastery of a challenge or competency. Instead of facing failure for not meeting a particular standard, you are given the opportunity to demonstrate your knowledge until you achieve mastery. You can continue to submit your work until reviewers and experts believe that you have fully grasped the chosen concept. At ToU, we do not view this as failure, but rather as a continuous process of improvement with room for growth and progress.
Social
We facilitate the creation of valuable connections among learners, resulting in immersive and productive remote learning experiences. With your cohort, mentors, and extensive global network, you will remain involved and connected through frequent live sessions, course discussions, and events. Our challenge-based approach to learning encourages collaboration and fosters 360° feedback from all participants, including peers, mentors, and vice versa, at all times.
Ende des Studienprofils
Werbehinweis:
Mit dem vorangehenden Studienprofil bietet
Studis Online
Hochschulen und Unis die Möglichkeit, ihre Studienfächer
gegen eine Bezahlung
ausführlicher vorzustellen als mit den von uns recherchierten Basisinformationen. Die Richtigkeit der Informationen zum Studiengang auf
Studis Online
-Seiten mit Studienprofil verantwortet die Hochschule. Mehr Informationen zu Studienprofilen bei
Studis Online
gibt es
hier
.