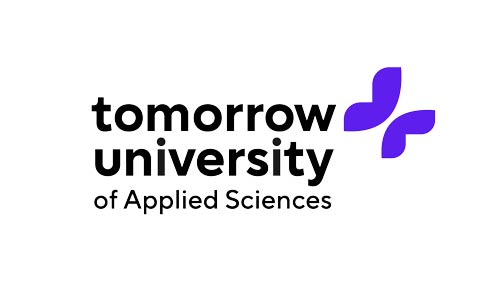 Responsible Entrepreneurship & Management
Werbung
Lectures entirely in English
Studis Online bietet mit dem Studienprofil Hochschulen und Unis im Hochschul- und Studienfachverzeichnis die Möglichkeit, ihre Studienfächer gegen eine Bezahlung ausführlicher vorzustellen als mit den von uns recherchierten Basisinformationen. Die Richtigkeit der Informationen zum Studiengang verantwortet auf Studis Online-Seiten mit Studienprofil die Hochschule. Mehr Informationen zu Studienprofilen bei Studis Online gibt es hier.

Tomorrow University
Identify Your Unique Path to Success
You can uncover your unique path to success and reach your goals confidently with the aid of our extensive resources and expert guidance. Whether you want to accomplish a particular objective or earn a full degree through multiple certificates, we can help you become a lifelong learner.
Be an Impact Entrepreneur
Maximize your potential to turn innovative ideas into profitable businesses through strategic planning and expert market analysis.
Sustainably Lead and Transform Your Organization
Equip yourself with sustainable leadership principles and strategies to bring about positive change in your workplace.
Build an Impact Startup
Develop the tools for building and scaling a startup with a focus on creating positive impact in society and the environment.
Develop Products for Behavioural Change
Explores the principles and techniques for designing and developing products that promote positive behavioral change in individuals and communities.
Empfohlener Inhalt (YouTube-Video)
Mit Klick auf den Button stimmst du folgendem zu: Dieses eingebettete Video wird von YouTube, LLC, 901 Cherry Ave., San Bruno, CA 94066, USA bereitgestellt.
Beim Abspielen wird eine Verbindung zu den Servern von YouTube hergestellt. Dabei wird YouTube mitgeteilt, welche Seiten du besuchst. Wenn du in deinem YouTube-Account eingeloggt bist, kann YouTube dein Surfverhalten dir persönlich zuzuordnen. Dies verhinderst du, indem du dich vorher aus deinem YouTube-Account ausloggst.
Wird ein YouTube-Video gestartet, setzt der Anbieter Cookies ein, die Hinweise über das Nutzerverhalten sammeln.
Wer das Speichern von Cookies für das Google-Ads-Programm deaktiviert hat, wird auch beim Anschauen von YouTube-Videos mit keinen solchen Cookies rechnen müssen. YouTube legt aber auch in anderen Cookies nicht-personenbezogene Nutzungsinformationen ab. Möchtest du dies verhindern, so musst du das Speichern von Cookies im Browser blockieren.
Weitere Informationen zum Datenschutz bei "YouTube" findest du in der Datenschutzerklärung des Anbieters unter: https://www.google.de/intl/de/policies/privacy/
In neuem Fenster auf YouTube ansehen:
https://youtu.be/qW1ngT3KgVo
Curriculum
Semester I
The Orientation Phase consists of six introductory modules of 5 ECTS CP each and prepares you for your learning journey. It helps to establish a common mindset across your cohort and to become familiar with the Tomorrow University way of learning. To support purposeful learning, you start with Mission Identification & Learning Insights to craft your very own personal mission statement. You will learn together with the learners of all of our Bachelor's Degree programs in this phase.
Semester I & II
The Calibration Phase introduces you to the relevant fields in your study program. This phase offers comprehensive and practice-oriented experiences to introduce you to the main subject and research areas in your field through solo and group challenges. The Calibration Phase lasts three semesters and you will complete 18 Calibration challenges. You will work on the specific challenges of your B.A., such as Entrepreneurial Mindset, Business Modeling, or Finance for Entrepreneurs. During this phase, you also complete challenges from our other B.A. programs.
Semester III & IV
In the Elevation Phase, you'll create solutions for some of the grandest challenges of the 21st-century. Each project focuses on a challenge in the subject matter area of one of the 17 Sustainable Development Goals and is designed together with a Tomorrow University cooperation partner. Your mentors will guide you through each challenge. Beyond the challenge-based approach, this phase fosters meaningful relationships between mentors and students.
Semester V & VI
After having acquired competencies and subject matter expertise in solo and group challenges in the Elevation Phase, you circle back to your personal mission statement and translate your knowledge to your very own real-world application throughout the Activation phase. By this time in the program, you'll be ready to start your own startup in the Entrepreneurship Lab or work on an innovation project in collaboration with a company in the Corporate Lab.
---
Discover Our Unique Approach to Learning
At Tomorrow University, we believe in the effectiveness of hands-on learning, which is why we provide interactive learning methods that allow you to learn new concepts and apply them to real-world problems that you're passionate about. Our program enables you to gain valuable experience and knowledge by focusing on your interests while avoiding unproductive lectures. Our goal is to equip you with an entrepreneurial mindset and a diverse range of problem-solving approaches to tackle the most pressing challenges of our time. You will have access to our interactive learning platform, problem-based learning activities, entrepreneurship mindset training, project management software, prototyping tools, brainstorming and ideation techniques, case studies and simulations, and collaboration and communication tools to work with peers and mentors.
---
Streamlined and Supportive Admissions Process
Enrolling as a student has never been easier with our dedicated admission team ready to guide you through our streamlined and supportive process, ensuring a stress-free experience from start to finish.
Effortless Application
At Tomorrow University, we understand that the admissions process can be overwhelming, which is why we've made it easy and supportive. Our dedicated admissions team is always available to guide you through the process and answer any questions you may have.
Transfer Credits to ToU
Enroll in Tomorrow University's vibrant community of adult learners, where we offer a straightforward admission process for transfer students. Apply today to transfer credits from your prior university experience seamlessly and book a call to discover how you can join us.
We Empower and Educate the Change Makers of Tomorrow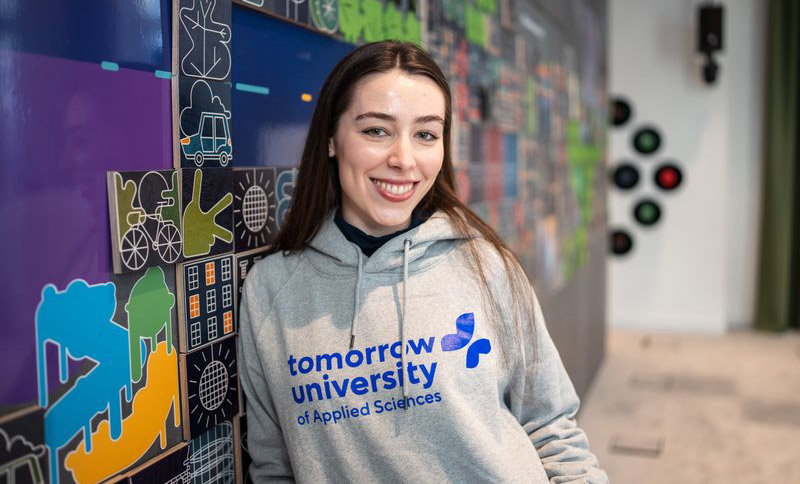 Tomorrow University
Our approach to education combines cutting-edge learning science and technology, providing learners with flexible, accessible, and effective learning experiences that foster the development of key elements for impact, including purpose, capability, and community. By emphasizing continuous learning, practical application, and collaborative creation, we encourage a growth mindset and self-efficacy among our learners, helping them to expand their circle of influence and become confident agents of change. Our ultimate objective is to expedite the transition to a more sustainable society by revolutionizing education, enabling learners to learn differently and grow limitlessly, leaving a positive and lasting legacy on the world.
Our Learning Principles
Mission-driven
At our institution, we pride ourselves on being a community of lifelong learners. We have developed our program and curriculum to remain adaptable to the changing times. As a participant, you will have the opportunity to choose from an array of challenges inspired by real-life scenarios encountered in the business and entrepreneurial worlds. By engaging in these challenges, you will have the chance to apply, create, and master the competencies that are essential for building a better future.
Flexible
All of our programs are designed to be fully remote. Our unique learning model emphasizes flexibility in the time required to demonstrate competency in a specific subject area, while maintaining a constant expectation for mastery. Rather than following traditional course structures, you will progress through a series of challenges that enable you to build competencies in real-time, customized to suit your individual learning needs.
Personalized
Our cutting-edge technology is designed to guide you through the program, adapting to your individual needs and providing feedback from start to finish. The app customizes your learning experience by individually tailoring your goals as a learner within the program and your understanding of core competencies. As you progress through your studies, you will be able to track your learning progress visually, enabling you to remain focused on achieving your desired outcomes. Ultimately, this technology empowers you to take ownership of your learning experience and make it uniquely your own.
Self-empowered
We use the concept of 'not yet' as a benchmark when a learner has yet to prove mastery of a challenge or competency. Instead of facing failure for not meeting a particular standard, you are given the opportunity to demonstrate your knowledge until you achieve mastery. You can continue to submit your work until reviewers and experts believe that you have fully grasped the chosen concept. At ToU, we do not view this as failure, but rather as a continuous process of improvement with room for growth and progress.
Social
We facilitate the creation of valuable connections among learners, resulting in immersive and productive remote learning experiences. With your cohort, mentors, and extensive global network, you will remain involved and connected through frequent live sessions, course discussions, and events. Our challenge-based approach to learning encourages collaboration and fosters 360° feedback from all participants, including peers, mentors, and vice versa, at all times.
Ende des Studienprofils
Werbehinweis:
Mit dem vorangehenden Studienprofil bietet
Studis Online
Hochschulen und Unis die Möglichkeit, ihre Studienfächer
gegen eine Bezahlung
ausführlicher vorzustellen als mit den von uns recherchierten Basisinformationen. Die Richtigkeit der Informationen zum Studiengang auf
Studis Online
-Seiten mit Studienprofil verantwortet die Hochschule. Mehr Informationen zu Studienprofilen bei
Studis Online
gibt es
hier
.