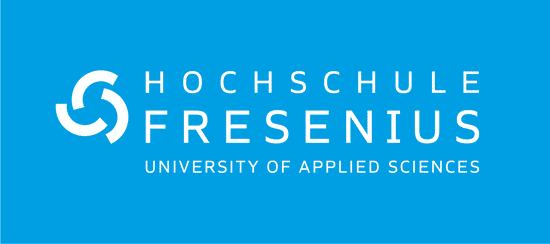 International Business Management (for Non-Business Graduates)
Werbung
Master of Arts
Special opportunity: Get an additional Master of Science degree
Start depends on location
100% english
Studis Online bietet mit dem Studienprofil Hochschulen und Unis im Hochschul- und Studienfachverzeichnis die Möglichkeit, ihre Studienfächer gegen eine Bezahlung ausführlicher vorzustellen als mit den von uns recherchierten Basisinformationen. Die Richtigkeit der Informationen zum Studiengang verantwortet auf Studis Online-Seiten mit Studienprofil die Hochschule. Mehr Informationen zu Studienprofilen bei Studis Online gibt es hier.
Have you completed a Bachelor's program in a non-business subject? Are you now looking to learn about management? Would you like to be taught in English, develop business skills, and go on to work for an international company? If so, the Master's program in International Management (M.A.) is the ideal choice, as it is designed to teach postgraduate management skills and economic expertise to Bachelor's graduates from all disciplines.
The Master's program in International Management (M.A.) equips you with the knowledge and skills for a successful career in various international fields. You will gain a broad range of management skills backed up by a profound understanding of economics.
You will learn to apply this to the diverse social, technological, educational, and cultural contexts of modern trends and challenges. Together with your interdisciplinary competencies and your newly acquired German, intercultural, and communication skills, this expertise will ensure you are well-equipped to coordinate intercultural and interdisciplinary teams at the interface of economics and industry.
You will also learn how organizations work and how to communicate with multiple stakeholders inside and outside the economic arena in order to achieve long-lasting solutions.
You will acquire skills such as:
Management essentials in a global context

Interdisciplinary project management

Advanced international management

German-language, intercultural and language skills

Economic thinking

Managerial economics

Finance for non-finance managers
In order to focus on your personal interests and sharpen your professional portfolio,
Hochschule Fresenius offers various electives:
Corporate Finance

Sustainability Management and CSR in a Global Context

Entrepreneurship

Supply Chain Management

Consumer Behavior and Psychology

Strategic Marketing and Brand Management
After graduating with a degree in International Management (M.A.), you will have the expertise and skills required to pursue a management role with a global company. You will have a range of attractive career prospects: Whether you want to start your own business, work for a non-profit organization or public institution, or return to the discipline of your Bachelor's degree.
Potential positons include:
Management positions small, medium-sized, and large companies

Upscale positions in international companies

Management positions in various departments and intercultural teams

Assistant to or spokesperson for the management or heads of department

Consulting positions in NGOs or public institution
In addition to your regular lectures, we provide opportunities to enhance your personal and professional profiles. Our extracurricular portfolio of language and soft skills courses, workshops, and field trips will prepare you to start your career!
You could learn to write a business plan and become an entrepreneur, spend a weekend in a European city with your fellow students getting to know leading companies in your field, or take part in a workshop teaching international students to find (student) jobs in Germany. The choice is yours! All extracurricular activities are listed on our exclusive StudyPLUS online platform.
Requirements and application
In order to be admitted to a Master's program at Hochschule Fresenius, certain admission criteria must be met. Relevant for this are the content and completion of your bachelor's degree, your final grade as well as your language skills.
Bachelor program
To be admitted to the International Business Management (M.A.) program, you need a bachelor's degree with at least 180 credit points in a professionally suitable degree program.
Professional requirements
If you can prove a business context in the area of International Business Management through electives, the bachelor thesis or professional experience, you can demonstrate your qualification in an entrance test. Do you still have questions? The Student Advisory Service will be happy to advise you by phone!
Language skills
English language skills: Level B2 according to the Common European Framework of Reference for Languages.
Would you like to learn more about the application process? Find more information about the application process here.
---
Tuition fees
The International Business Management Master degree program at Hochschule Fresenius costs 880 Euros per month (+ 70,00 € for non-EU applicants).
Financing
To finance tuition fees, Hochschule Fresenius cooperates with Brain Capital GmbH, which offers the reverse generation contract (UGV) model. Students who receive funding pay a fixed percentage of their gross income back to the education fund after successfully completing their studies. Repayment begins when the minimum income exceeds 25,000 Euro per year and lasts for a maximum of 10 payment years.
Hochschule Fresenius is state-approved. Therefore, the study period can be financed by BAföG (depending on the legal regulations). In addition, Hochschule Fresenius offers its own scholarship program and participates in the Deutschlandstipendium. Early application for public scholarship places is recommended. It is also possible to take out a student loan through KfW.
Tradition meets innovation
The courses offered at Hochschule Fresenius always follow the current developments in our society. Whether it's digital transformation, demographic change or a shortage of skilled workers - in small groups and a personal learning atmosphere, students at Hochschule Fresenius deal with what moves people, society and the economy.
Hochschule Fresenius was founded in 1848. Since 1971, it has been a state-recognized, privately-run university offering degree programs, training courses and online study programs in the fields of business & media, health & social sciences, chemistry & biology and design.
The university offers exciting opportunities as part of its study abroad programs – from a business excursion to Barcelona and a language course in New York to a summer school in China.
Contact
Do you have further detailed questions about the degree program or financing options? The Student Advisory Service at Hochschule Fresenius will be happy to help you.
More information about the Master programme International Business Management can be found on the website of the university.
Ende des Studienprofils
Werbehinweis:
Mit dem vorangehenden Studienprofil bietet
Studis Online
Hochschulen und Unis die Möglichkeit, ihre Studienfächer
gegen eine Bezahlung
ausführlicher vorzustellen als mit den von uns recherchierten Basisinformationen. Die Richtigkeit der Informationen zum Studiengang auf
Studis Online
-Seiten mit Studienprofil verantwortet die Hochschule. Mehr Informationen zu Studienprofilen bei
Studis Online
gibt es
hier
.